The key to Emergency Medical Service is early treatment and transport as well as early access to ALS intervention. Fire and EMS providers across the country deal with routine response issues on a daily basis. However, the challenge to the routine is providing this rapid response during extreme crowds, off road and in densely populated areas — on a shrinking budget. The Recon Ebike makes all this possible efficiently with improved response times.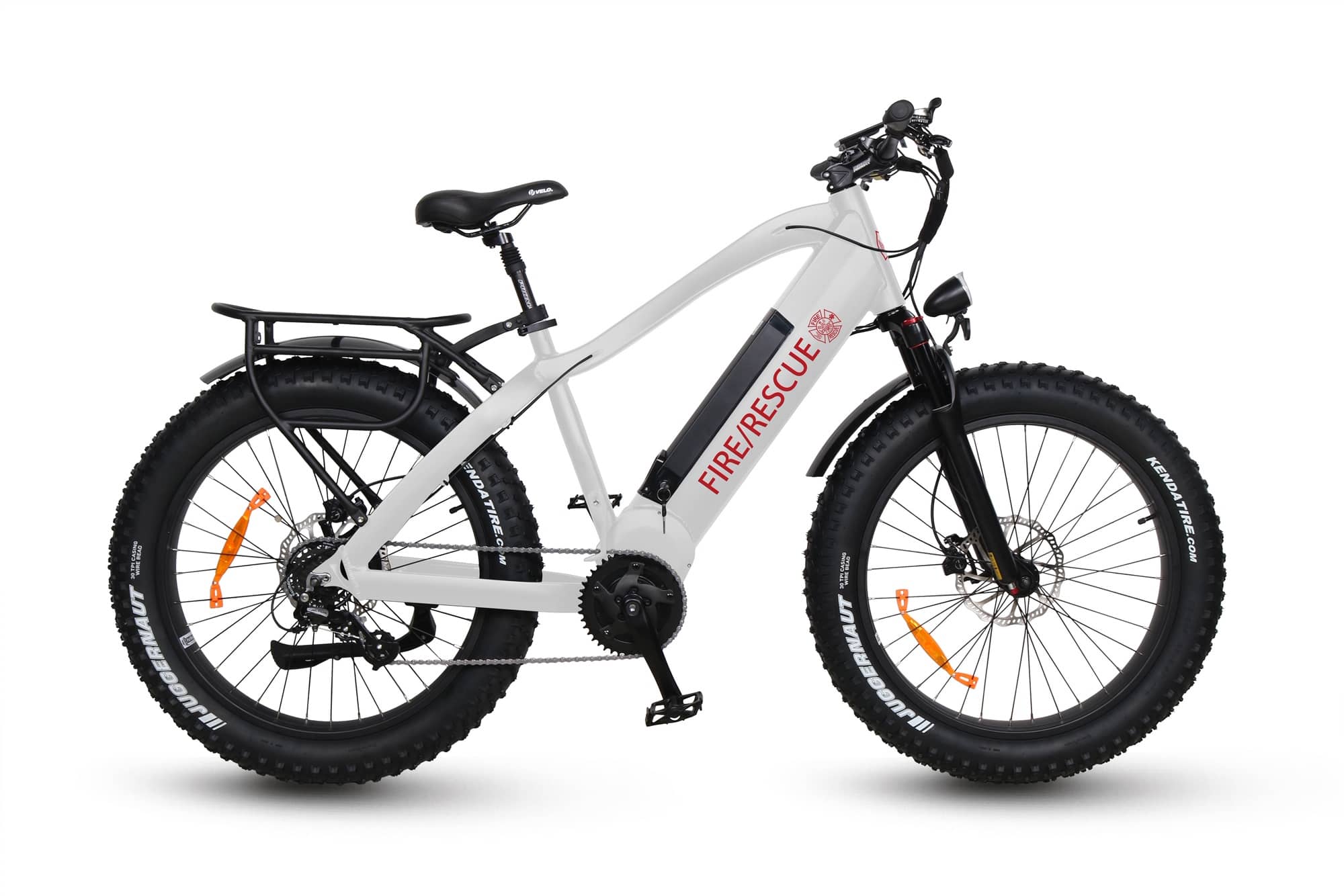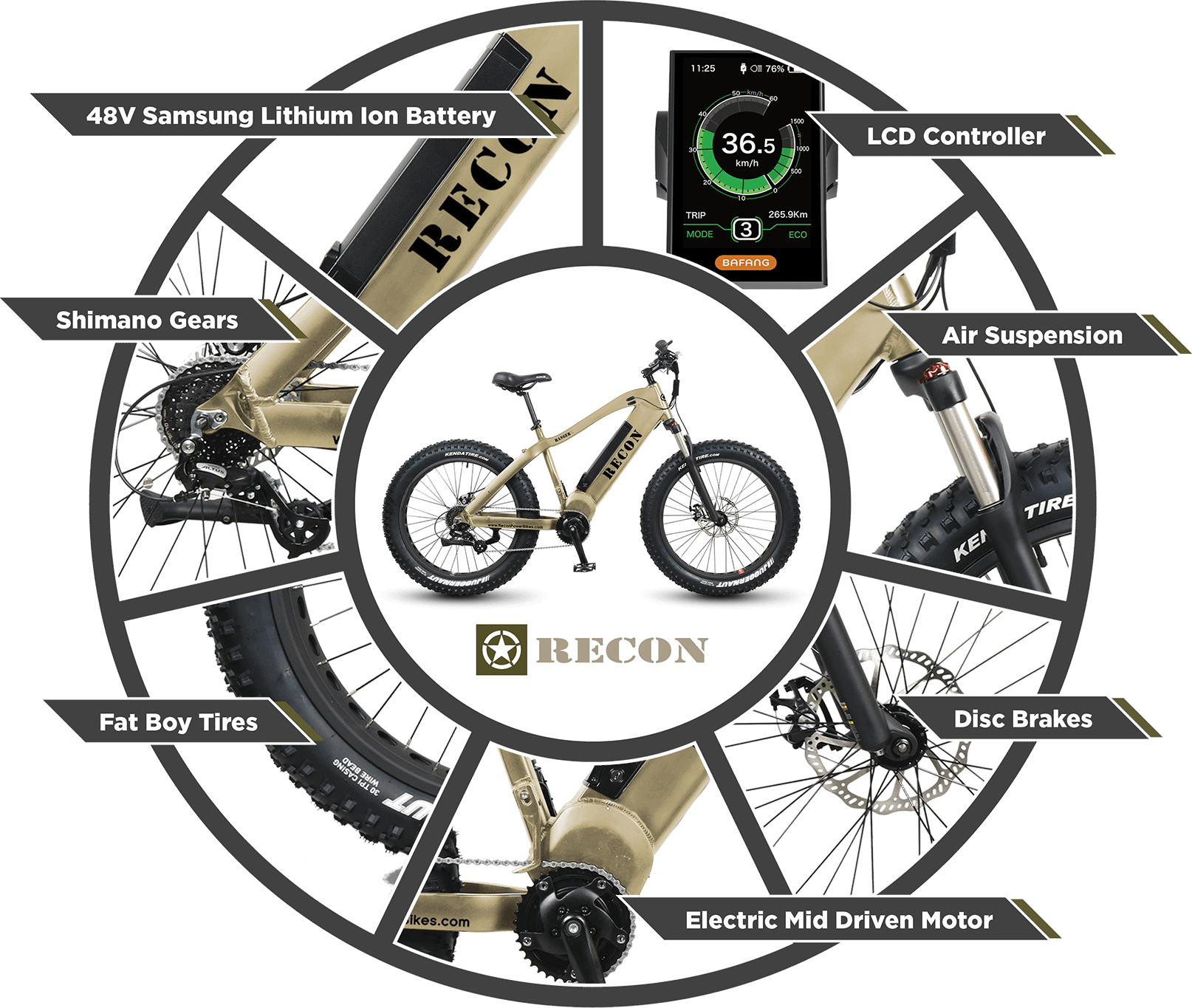 Why Choose Recon Power Bikes?
Response Time- A 1st Responder can travel a significant distance quickly and not be fatigued on arrival to a scene.
Coverage – The power bike boost from an electric motor, allows 1st Responders to expand their patrol area and cover more ground with greater frequency. We say "Do more with less on a Recon"
Mobility – They can maneuver through tight areas, crowds and nearly any terrain
Speed – When needed 1st Responders can increase their level of pedal assist and quickly get up to 28 mph and up to 50 miles per charge
4″ Tires – No more pinch flats! Puncture resistant molded in liner. Super comfortable ride.
Cost Effectiveness – Power Bikes offer all these advantages at a cost not much higher than a standard mountain bike with all the additional benefits.
Training – Recon offers a one or two day training course as an addendum to the IPMBA course to train 1st Responders on electric bike riding, maintenance, and tactics.
Improve Response times on a RECON
The RECON Power Bike can take you Farther & Faster on Patrol. Our Pedal Assist function will revolutionize your Biking Patrol experience.  Don't worry about fatigue or response time with RECON, the powerful electric direct drive motor can assist you as you see fit. Faster response and less fatigue when arriving on scene equals a safer, efficient, and more successful patrol. Get into areas no other vehicle can. Allowing you to travel up to 50 miles on a single charge and speeds up to 28 MPH.
Ebikes are a Flexible Cost Effective Green EV
Bikes can fulfill multiple roles in a wider range of environments than cars/SUVs or even side by sides and can be used in many of the same environments as a first responder on foot with faster response times.
EMS Bicycle Teams have become a popular answer to these challenges.
Bike Medic programs are found in large cities and small towns across the country. There are full-time teams daily deployed to high traffic in downtowns, airports and greenways. Most teams are part-time and used for special events and unique response issues. Some teams deploy every weekend, and others just once or twice a year.
We say; "You can do more with less" on a Recon, patrol more area with greater frequency. All with a lower cost EV and a Green footprint.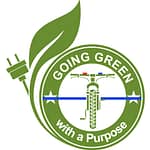 The Need for Faster, Safer, Patient Movement Has Greatly Increased.
The world has Changed Dramatically. Global and urbanized terrorism, political upheaval, hate crime, massive social and entertainment events, natural and man-made disasters have brought attention to the challenges of being "Rescue-Ready".
The 24/7 media attention leaves no margin of error in what is perceived as acceptable response time. The need for a safer and quicker means to transport the injured while protecting the responders from injuries is long overdue. The Mobile Stretcher is a multi-functional, collapsible, all terrain stretcher designed to move the injured over varied terrain and conditions, faster and easier than ever before.
Our Mobile Stretchers are a multi-functional, collapsible, all terrain stretcher designed to move the injured over varied terrain and conditions, faster and easier than ever before.
From inception, we have been committed to exceptional product design, engineering and manufacturing. The lives of the injured, and health and safety of the responder, are secured by the quality and reliability of our Mobile Stretcher systems.
Our Stretchers are nearly indestructible and virtually maintenance free. The interchangeable tire systems can quickly be changed out to provide the ability to rapidly move across a variety of surfaces and terrains. The bi-fold frame quickly folds into an easy storage carrycase.
The ergonomic design adjusts into multiple positions accommodating the various physical or medical conditions responders must confront. The combination of centered balanced wheels and telescoping pull handle allows a single responder 360°maneuverability and agility to quickly move a patient to safety.
The frames consists of a patented, tri-panel system: Head Panel, Center Panel and Foot Panel. Each panel is framed by tubular T-6 aircraft aluminum and welded support panels with circular vents to provide increased structural strength while maintaining a lightweight and sleek profile.
Articulating high-strength steel hinge joints connect the three panels which allows them to adjust to multiple transport positions. These transport positions can quickly be changed by a simple pull of the Red Release Cables located between both the Head Panel and Foot Panels.
The Head Kickstand and Foot Kickstand can be extended to transform into a patient treatment cot and quickly fold under the head or foot panels allowing it to be deployed as a mobile stretcher. The telescoping pull handle folds under the foot panel can quickly be released and locked in position for use.
The protective wheel fenders protect patients from contact with the tires and prevent road debris from shooting off tires. The color-coded Velcro fender tabs allow responders to quickly match left and right wheel fenders to the correct frame side during the need for a quick assembly.
Training is an important aspect to any 1st Responder. Ebikes are relatively new in the US market and most importantly in the the 1st Responder realm. Training and certification is common for regular pedal
mountain bikes, however specialized ebike training is somewhat difficult to procure. Recon offers a one or two day training course as an addendum to the typical IPMBA training and a certification for the 1st Responder Ebike.